Minister and local MP visit HR Blowers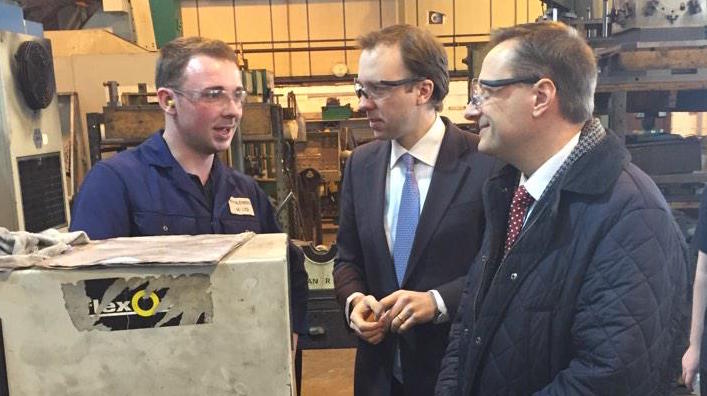 The two MPs met with staff and two of HR Blowers' newest apprentices Max and Ben, who've both joined us after attending the first hosting of Jason's Job Fair, which is a careers fair set up by Jason McCartney, aimed at getting local people into work.
Both MPs also spoke with managers, learning about the technology at HR Blowers and about how our blowers are used both here in the UK and abroad.
We hope to see both Matthew and Jason back at HR Blowers at some point in the future.